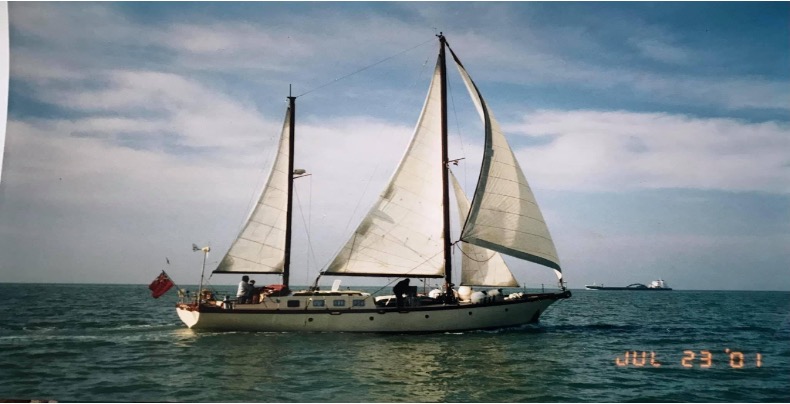 Six months have passed since my last blog in June 2021 and this is a quick precis of the last six months. On a personal level, much has happened in my life. I have experienced a watershed, a turning point.
The first notable thing to happen is that I have purchased a studio and future base in Sandwich in the form of a yacht. She needs some work done on her but the potential is massive. It will ultimately provide me with two double cabins, studio, workshop, galley, bathroom with full size bath,toilet or head and a reasonable size salon. There is a wheelhouse with helm and windows around. She is 53 ft long and comes complete with all the sails. She is a two masted Bermudan Ketch and has a concrete hull, so she is heavy 33.5 tons to be precise. She is an old girl like me so we can keep each other company in our old age.
The second thing to happen was to secure a table in St Peters Church Market in Sandwich. Here I have been able to sell paintings, cards, vintage clothing and bric brac. The merchandise is there 24/7 and I have to be there one and a half days and pay a low rent for the table. This is manned by many volunteers when I am not there.
The third and MOST exciting thing to happen was that I became a Grandmother for the fifth time to a beautiful baby girl  born in October 2021 to my Son and his partner.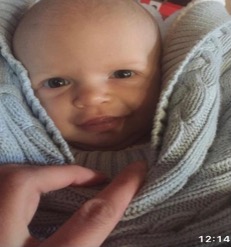 Finally just before the end of the year I booked a solo exhibition in The Drill Hall in Sandwich for the month of September 2021. I am working on new work for this now. This will be my third solo exhibition there.
Meantime my website has been revamped and streamlined. It only features Art for sale.
One might wonder why every thing centres around Sandwich, well I lived and worked here back in the 1980s before I went travelling and so I feel I have now come full circle back to Sandwich. The town is steeped in history with strong links with France where my other home is.